Featured
Books
Welcome to iSoftwerks. Learn about me on the About page. I hope you take time to browse a few of the book pages. Use the scroll buttons on the right to review descriptions of the books. Hover on the image and a button will pop up. Click on the button to go to the book page. Or select the Library image, which will direct you to a page featuring links to all of the books.Enjoy your stay at iSoftwerks. Thanks! - SC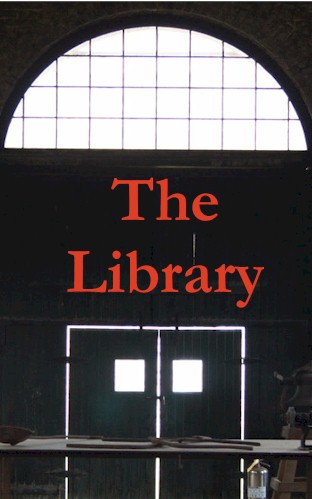 Library Page
All Books
Click on the library button to visit the library page, a catalog of all titles by Steve Croy. There are Western novels, Science-Fiction novels and two thrillers, Velvet Green and Night of the Beast. Browse the individual book page to learn about the story. You can even take a peek inside the book--previews are available. Happy reading!
Broken:Genesis
Science Fiction
David Castillo hears voices in his head. It could be the results of PTSD or the AI chip implanted in his brain. David isn't sure if he can trust his own senses. He can't be absolutley certain of his sanity, or even his humanity. Is the voice an auditory hallucination or a sentient, silocon-based lifeform communicating with him? The Company holding him prisoner wants to know, as well. David's only chance for survival is escape! His only ally might be the voice he hears in his head!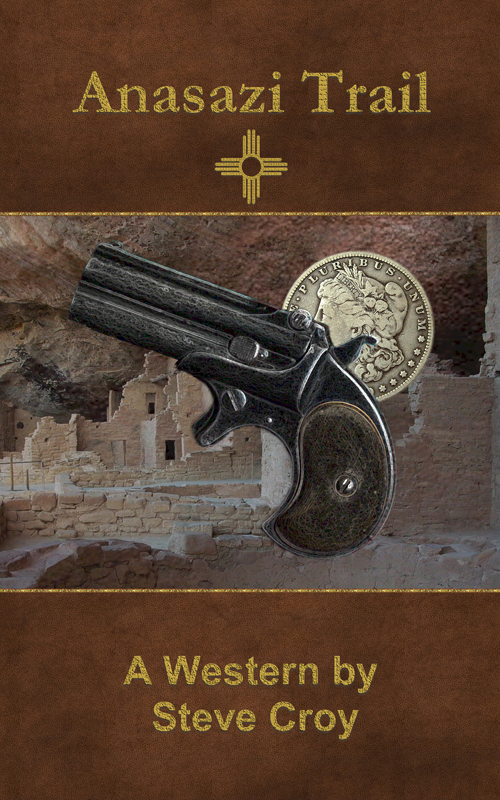 Anasazi Trail
Western
Anasazi Trail is a fast moving novel of greed, treachery, and hard-time, set against a backdrop of the myths and legends of the Navajo people. Aided by a Navajo warrior, two graduates of Yuma Territorial prison, Belle Townsend and Jackson Deveraux, search for a stolen treasure guarded by a skin-walker in a city abandoned hundreds of years before the coming of the conquistadors.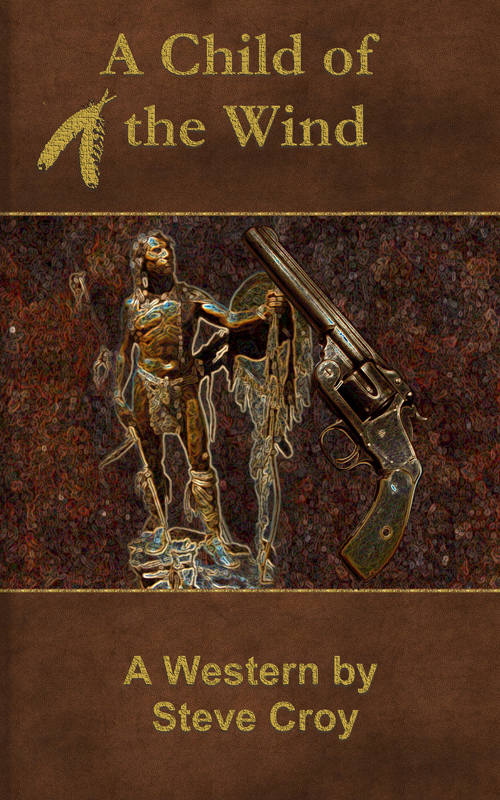 A Child of the Wind
Western
Arizona Territory 1879 was an untamed frontier. It was a harsh land, high plains desert, sprinkled with cactus, mesquite, rattlesnakes, and Apache. The territory was an unforgiving land where settlers eked out a living and miners chased dreams of gold. It was a wild land, where legal decisions were often a matter of who had the faster gun.
Broken:Symbiosis
Science Fiction
David Castillo is severely injured during his escape from confinement in a secret government facility. His recovery is aided by reconstructive help from AI implants in his body; his symbiote. He must try to establish a new life while attempting to stay ahead of the dogged pursuit of his nemeses; a director of covert operations, and a doctor intent on seeing his name go down in the annals of biogenetic science. The director wants him dead because of David's knowledge of a failed clandestine operation. The doctor wants David to serve as his human laboratory--a case study of the interaction between carbon-based life and silicon-based intelligence. To survive, David Castillo must find a way to avoid assassination and escape being captured. It could be a tall order for a man already listed as dead.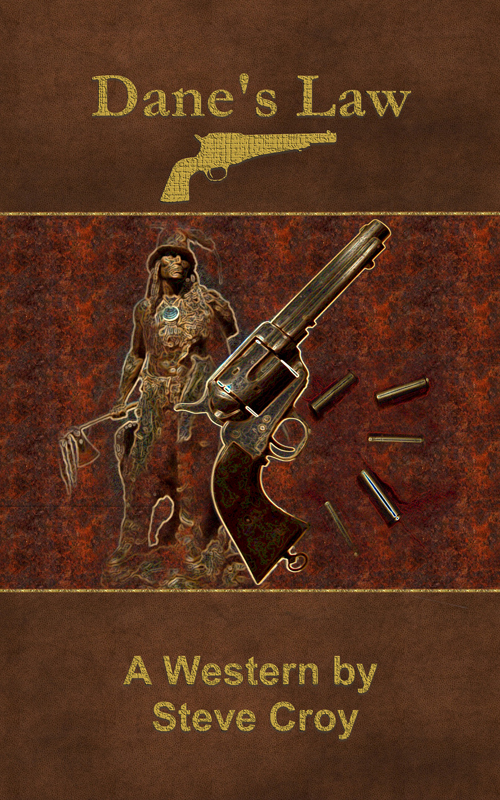 Dane's Law
Western
Colorado Territory is in the midst of a struggle for statehood in 1876; at a time when the United States is in the midst of a Presidential Election, perhaps the most corrupt election in U.S. history. Politics makes for strange bedfellows and few partnerships could be stranger than that of the ex-butcher from the mean streets of Chicago, Dane Larsen, and the aging Cheyenne Dog Soldier, Red Elk, a member of the Reservation Police.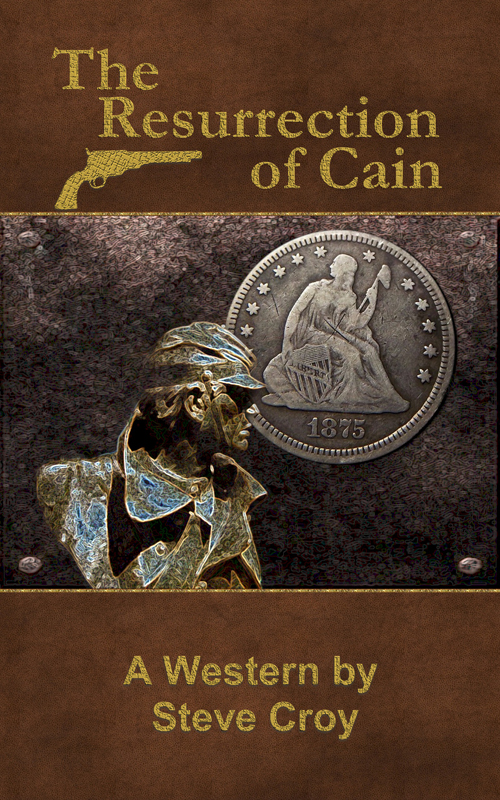 The Resurrection of Cain
Western
In February 1864, the Confederate States of America opened a POW camp that originally covered about 16.5 acres. It was enclosed by a 15-foot high stockade made of rough-hewn logs. A fence known as "the dead line" was erected approximately 19 feet within the borders of the grim stockade walls. It demarcated a no-man's land designed to keep prisoners away from the stockade wall. Any man crossing or even touching this "dead line" was shot without warning by sentries in the watch towers. Before the conflict ended, nearly 13,000 men died at Andersonville.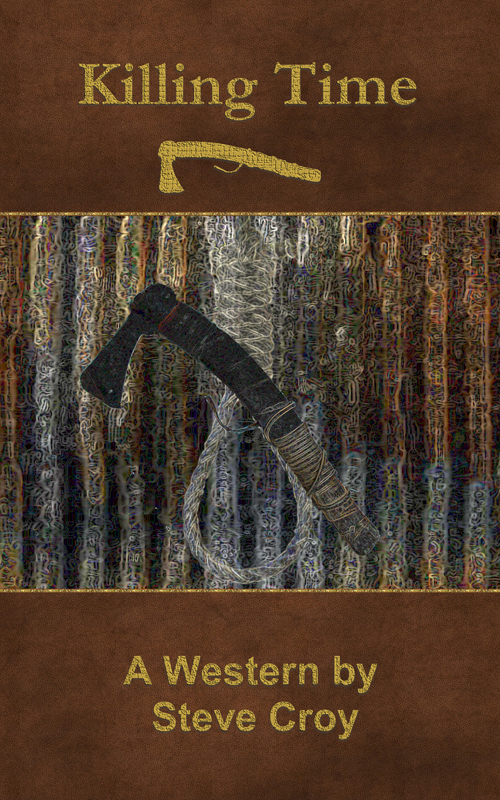 Killing Time
Western
Trey Connelly was a top cow hand, tired of eating trail dust, looking to try his hand at prospecting. It was just bad luck that his search for a rich claim put him in the wrong place, at the wrong time. Trey Connelly is hanged by a vigilante mob who called him a rustler. Swinging from a hemp rope was not an uncommon ending for many a rustler. Thus the hanging in the small town of Magdalena might not have been particularly noteworthy at all; if the attorney for the defense, Benton Hull, had stayed drunk and the accused, Trey Connelly had just stayed dead!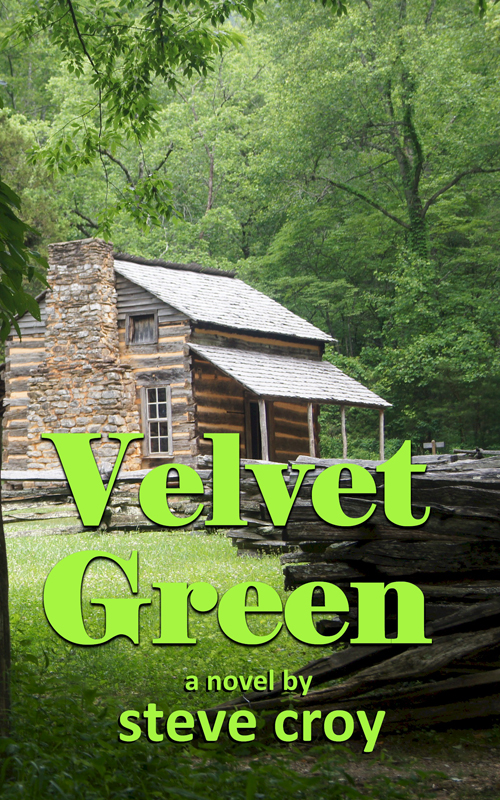 Velvet Green
Thriller
Agent Lynn Moody calls on Mason Powell to track an elusive killer in terrain where there is sufficient cover to hide a small army, let alone a single killer. In the swamps and heavily wooded hills the advantage was to the hunted, not the hunter. Reluctantly, he resorts to stalking the killer alone, on the killer's home ground, while tying to avoid becoming the hunted himself. In the shadows beneath the velvet green forest canopy, Mason Powell learns a grim lesson--there may be a very good reason to fear things that go bump in the night!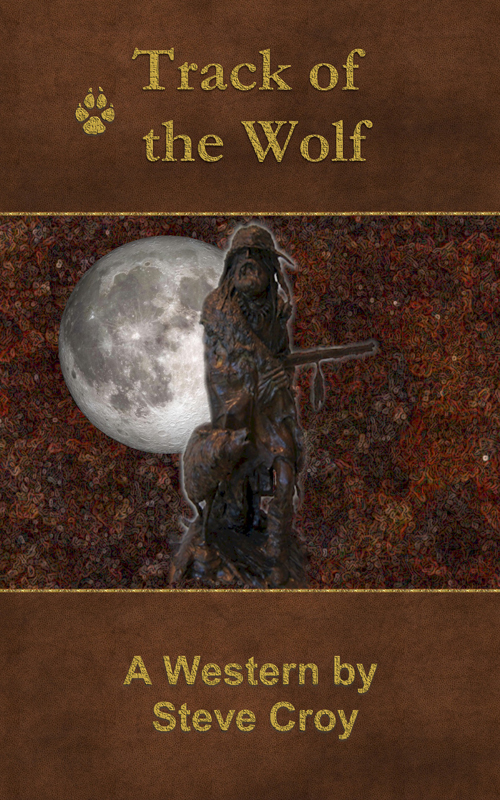 Track of the Wolf
Western
The Oregon Trail passed through territory that was anything but settled. Stretches of the 2,100 mile journey were nearly desolate—from Fort Leavenworth, the next place to stop for supplies was nearly 800 miles distant. Cholera, smallpox and other diseases could run unchecked through a group of travelers. Wild animals were a threat: coyotes, wolves, mountain lions and massive bears that feared nothing, could prey on livestock and humans as well. The plains were not deserted; some tribes were willing to trade, some tribes were hostile; few welcomed any permanent settlement on traditional tribal lands.
Broken: Morphosis
Science Fiction
David Castillo was human before he was broken. A part of him still is but a silicon-based lifeform shares his body. As long as he lives so does his symbiont, SARACEN. The numerous changes made to his basic physiology force him to accept he is not the same man he once was. Despite the changes, he still has the same unrelenting enemies. David and SARACEN will never be free of pursuit as long as they live. He bitterly acknowledges, in a sense, David Castillo is already dead; officially, he no longer exists. David Saracen, a synthesis of two separate entities, one carbon-based lifeform, the other silicon-based, is no longer broken. His tormentors have yet to realize the full extent of what he has become. But they soon will!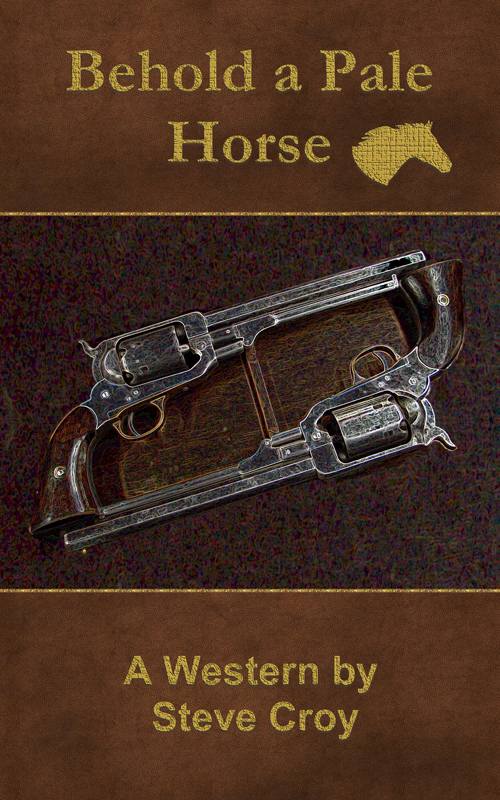 Behold a Pale Horse
Western
Indian Territory was an unforgiving, hard land, filled with men, just as hard and just as merciless. It was the birth place of a slight, pale, boy named Boone Marlowe. He learned early in life not to expect too much from any one. Once he learned how to use a gun, he didn't take too much from anyone, either. Hired gun, bounty-hunter, and scout, big-game guide; Boone Marlowe was a restless spirit never staying in one place too long. As a scout for the US Cavalry, Boone honed his fighting skills against the Sioux through a bitter winter on the Great Plains. He polished them as a scout for the Transvaal Rangers under the blazing sun of Africa against the Zulu.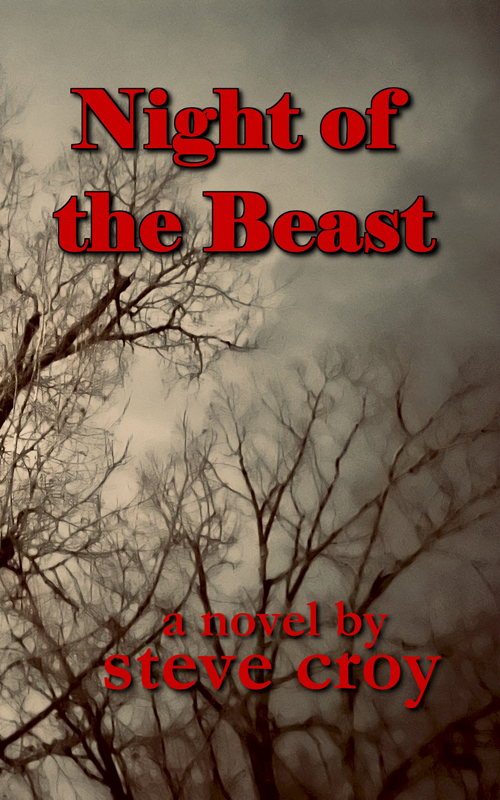 Night of the Beast
Science Fiction
The small town of Oakwood, Missouri, had enjoyed a tranquil way of life for many decades. Crimes that had grown to plague major metropolitan areas such as Kansas City and St. Louis seemed remote events in the small town; only something to be seen on television or heard on the radio. Residents watched with mixed emotions at changes wrought by their new neighbors, a large research facility, run by a corporate conglomerate, which had provided jobs and spurred modest growth in the area. Two local residents hunting are caught unaware as an experiment in transgenic splicing leaves the confines of its controlled laboratory environment for a walk on the wild side!
Recent
Projects
Immersive Van Gogh Exhibit: I recently enjoyed experiencing the Immersive Van Gogh Exhibit in Raleigh, North Carolina. The presentation was fascinating. There were representations of his art work, along with audio/video and text describing his life and his work. Visual displays were stunning in scale. Images were displayed from multiple projectors, surrounding attendees with animated images of Van Gogh's artwork. The voice over for the video presentation featured quotes from the painter describing his inspiration for some of his work and why he chose to paint in the manner he did.
This is an iSoftwerks presentation.
The science fiction trilogy, Broken, has received good reviews.
Since creating a YouTube channel, one of the videos posted is an overview of the science fiction trilogy, Broken. The audio track is music from Uppbeat: https://uppbeat.io/t/matrika/dark-city, license code: CZQE7R9K9JXPN2L3. Play the trailer below, or use the buttons to navigate to the book pages. There you can details and preview of each novel.
Blog
Entries
You can keep track of publications and projects by checking the tabs below.
Upcoming events will be posted as they are scheduled.
YouTube Channel!

Jul 01 2022

iSoftwerks now has a number of book trailers for review on the YouTube. Check out the book trailers and the playlists on YouTube. Hopefully, this will reach a new audience. YouTube, the online video sharing and social media platform has become one of the most widely used search engines on the web. Click on the button to skip out to the iSoftwerks channel and browse the videos on tap. There are now sixteen different videos to play. I hope you enjoy the book trailers. I look forward to the challenge of creating more online content in the future.

Life Bytes

Jun 25 2022

The first draft of my new novel is nearing completion. Life Bytes, a not-so-divine comedy, is the tale of a fictional software engineer trying to survive budget cuts and a coffee addiction. I have a feeling the technical material might escape the general audience, but the humor and the trajedy in the story will be something everyone can relate to. I hope to have the rough draft in the hands of beta-readers shortly.

Radio Appearance!

Jun 14 2022

Gunner Alan Lindbloom invited me to appear in his radio broadcast on Detroit's Urban Talk radio, Friday, June 17th 2022. The planned interview is schedule for 8:30PM Eastern time on 910AM Superstaion. Gunner's show can also be heard on iHeart Radio. The topic will be what inspires a story and why I choose to write it. The novel featured on the show will be Anasazi Trail. Gunner Lindbloom, the host, is also an author, whose work includes the series To be a King, available on Amazon. If you are interested in learning more about Gunner, the button below links to Gunner on YouTube

Life Bytes

Jun 04 2022

I love writing westerns, and I am planning on writing another later this year. However, my latest novel is something a little more contemporary. Life Bytes, a not-so-divine comedy, is the tale of a fictional software engineer trying to survive budget cuts and a coffee addiction. I have a feeling the technical material might escape the general audience, but the humor and the trajedy in the story will be something everyone can relate to. I have already finished thirty-two chapters of the novel.

YouTube Channel!

Jun 02 2022

iSoftwerks now has a number of book trailers for review on the YouTube. Check out the book trailers and the playlists on YouTube. Hopefully, this will reach a new audience. YouTube, the online video sharing and social media platform has become one of the most widely used search engines on the web. Click on the button to skip out to the iSoftwerks channel and browse the videos on tap. There are now sixteen different videos to play. I hope you enjoy the book trailers. I look forward to the challenge of creating more online content in the future.

Life Bytes

May 09 2022

I have started a new project--one that is not my usual style. I love writing westerns, and the foray into science fiction was something that was intriguing. However, this time I have decided to write something a little more contemporary. Life Bytes will be a tale of a fictional software engineer trying to survive budget cuts and a coffee addiction. I have a feeling the technical material might escape the general audience, but the humor and the trajedy in the story will be something everyone can relate to.

YouTube Channel!

May 02 2022

iSoftwerks now has a channel on YouTube. Check out the book trailers and the playlists on YouTube. Hopefully, this will reach a new audience. YouTube, the online video sharing and social media platform has become one of the most widely used search engines on the web. Click on the button to skip out to the iSoftwerks channel and browse the videos on tap. There are now sixteen different videos to play. I hope you enjoy the book trailers. I look forward to the challenge of creating more online content in the future.

YouTube Channel!

April 20 2022

iSoftwerks now has a channel on YouTube. Check out the book trailers and the playlists on YouTube. Hopefully, this will reach a new audience. YouTube, the online video sharing and social media platform has become one of the most widely used search engines on the web. Click on the button to skip out to the iSoftwerks channel and browse the videos on tap. I am a novice at createing a video book trailer. It has been an interesting learning experience. I look forward to the challenge of creating more online content in the future.

New Ad Video!

April 14 2022

New video featuring two thrillers is a brief 1:35 minute MP4 summarizing the two novels, Night of the Beast and Velvet Green. The audio for the promo is from a long-ago practice session. The drums are digital--a drum track from a Boss DR-3. The bass line was dubbed over the drum track, along with the rhythm guitar, and then a lead guitar played over the loop. I hope you enjoy the video (and the music). The video page includes a button to take you directly to the library so you can review the books.

New Feature Added!

April 04 2022

A bnew feature has been added to the Library. I wrote a small JavaScript routine to present a pop-up window that includes a scrolling text box. The text is a few notes on the book to address a common question I hear at book signings: where did you get the idea for the story. I hope readers find the notes interesting. Click on the library button, to review the new page format. The book covers will link to the book page but directly below the cover is a "note" button. Click on the button to see a few comments about the book. You may close the notes with the CLOSE button or click the BOOK button to link to the book page.

Book promo created!

April 02 2022

I have created a new book trailer video for the novel, The Resurrection of Cain. I think it does a credible job of outlining the story in a concise format that I hope will spark interest in the story. The novel contains descriptions of some of the conflicts of the American Civil War, though the time frame of the story set in the post-war period.

Preview the story on the book page. A link on the page will allow you to read text from the book, as it apppears in print.

Book Published!

Apr 02 2022

The novel Way of the Snake is now available in paperback or in Kindle format. A prototype of the book trailer has been added to the book page--click on the Book Page button to watch the trailer. Be sure to have your speakers/headphones on, since the video does have a sound track. Positive reviews have been returned from my beta readers before on the novel.

Contact
iSoftwerks

Contact iSoftwerks if you have questions about a novel or how to order the books or send a note just to say hello!